| | |
| --- | --- |
| KIN141赤いスペクトルの竜(ツォルキン・バースディ!) | 14:27 |
今日はツォルキン・バースディ!
( *´艸`)
皆さまありがとうございます!
今日のシンクロノトロン(時間の法則財団よりお借りしました)
↓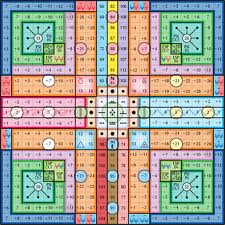 Gregorian Date 10/11/2017


NS.1.30.3.22 Kin 141
Red Spectral Dragon

Crystal Seed Year Power of : Flowering

Electric Deer Moon Power of : Activate





Heptad 12
Yellow Heptad: Power Ripens Fruit
Electric Deer Moon Heptad Path 12, Path of Outer Manifestation
Power of Love Evolves Power of Prophecy
Spirit Evolves Wisdom

KIN 141
IMIX
Red Spectral Dragon Power of : Birth


Kin 141 - Precept 37 - The degree to which we are immersed in our ego is the degree to which we are creating and repeating noospheric clichés. The degree to which we are open to spirit and to nonegoic forms of life and communication, then to that degree we are potentiating ourselves as noospheric mediums.

365 COSMIC HISTORY QUOTES
Moon 3, 22 - In the new cosmoperceptual norm, our day-to-day experiences will provide the basis for total holographic comprehension of every moment of every day.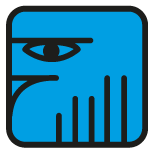 Psi Chrono 55 MEN Blue Electric Eagle
Power of : Vision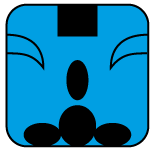 WAVESPELL 11
Blue Magnetic Monkey
Power of : Magic


O R A C L E
MEET THE GALACTIC ARCHETYPES
The adjustment of the lower will to the Divine Will is a manifest act of evolutionary consciousness. To project a new archetype at first requires a combination of will, contemplation and visualization. Intensity of purpose is responsible for lifting you from the world of mediocrity into the pulsing world of higher consciousness.
Learning to project a new archetype or to construct a cosmic personality is a living process, growing out of conscious daily exertion and experience. It is dependent on the expression of the divine aspects in the life upon the physical plane.
Heptad 12 / Precept 12 - Dissolution of old structures, as well as cultivation of universal compassion for all beings, is the goal of the evolution of the planetary human.
READING OF THE SYNCHRONOTRON
Heptad 12
Heptad Path Frequency: 462
BMU: 21
Kin Equivalent: 202
1ST HEPTAD GATE

Dali - base of skull
Arcanum of the Throne - Dragon
Light Gate of Cosmic Being - Alpha-Alpha - Neptune GK
BMU: 108
Vertical Coordinate: V11
Horizontal Coordinate: H2
Moon-Day: 3.22
TIME MATRIX
BMU: 319
Vertical Coordinate: V15
Horizontal Coordinate: H17
Time Matrix: 115
Space Matrix: 233
Synchronic Matrix: 216
Time Matrix Telepathic Frequency Index (TFI): 115 + 233 + 216 = 564
SPACE MATRIX

BMU: 354
Vertical Coordinate: V9
Horizontal Coordinate: H16
Space Matrix: 141
Synchronic Matrix: 95
Time Matrix: 257
Space Matrix TFI: 141 + 95 + 257 = 493
SYNCHRONIC MATRIX

BMU: 30
Vertical Coordinate: V12
Horizontal Coordinate: H1
Synchronic Matrix: 141
Time Matrix: 226
Space Matrix: 304
Synchronic Matrix TFI: 141 + 226 + 304 = 671
MASTER COORDINATING TFI

Time Matrix TFI: 564
Space Matrix TFI: 493
Synchronic Matrix TFI: 671
Master Coordinating (MC) TFI: 564 + 493 + 671 = 1728


MASTER COORDINATING BMU: 405

MASTER COORDINATING TFI KIN EQUIVALENT (KE): 168 Yellow Crystal Star
CUMULATIVE HARMONIC FREQUENCY TFI : 1728
CUMULATIVE HARMONIC FREQUENCY BMU : 405
KIN EQUIVALENT : 168 - Yellow Crystal Star

Electric Deer Moon Heptad Path 12, Path of Outer Manifestation
Power of Love Evolves Power of Prophecy
Spirit Evolves Wisdom


Crystal Seed Year



Heptad Gate BMU

108

291

144

315

414

402

441

Mantra

OM




Crown

HRAM




Root

HRAHA




3rd Eye

HRIM




Secret Center

HRAUM




Throat

HRUM




Solar Plexus

HRAIM




Heart

Plasma




Dali
142857

Seli
285714

Gama
428571

Kali
571428

Alfa
714285

Limi
857142

Silio
999999

Mudra

Kin 141


Kin 142


Kin 143


Kin 144


Kin 145


Kin 146


Kin 147



Time Matrix
BMU

319

320

273

218

155

84

5

Space Matrix
BMU

354

410

198

128

135

199

141

Synchronic
Matrix BMU

30

107

176

237

290

335

372

Master
Coordinating
Tfi

1728
1765
1606
1308
1463
1425
1734

Master
Coordinating
Frequency
BMU

405

1

283

426

140

102

411

Mcf Kin
Equivalent
(KE)

Kin 168


Kin 205


Kin 46


Kin 8


Kin 163


Kin 125


Kin 174



Cumulative
Harmonic
Frequency
Tfi

1728

3493

5099

6407

7870

9295

11029

Cumulative
Harmonic
Frequency
BMU

405

406

248

233

373

34

4

Cumulative
Harmonic
Frequency
Kin
Equivalent

Kin 168


Kin 113


Kin 159


Kin 167


Kin 70


Kin 195


Kin 109


The Synchronotron is the work of Jose Arguelles/Valum Votan and Stephanie South/Red Queen
To learn more see lawoftime.org/synchronotron and Book of the Cube, Cosmic History Chronicles Vol. VII
今日のKINに、マヤラーラさんのKIN168がシンクロしてる〜!
グレゴリオは11日。音11。
13の月の暦は22日。
コドンは33。
ハートボトルは44。
サイ時間は55。
ぞろ目が揃う面白い日でしょ。
(*´艸`*)
141は4を中心に1を映し出す鏡。
私の神秘KINのたかしっちさんのブログ ★
私の占星術の先生、ルシエルさんは、大王と続きナンバー。
そのルシエルさんと亜美さんのセッションのお話をもらったのが、
前回のKIN141。そして、そのセッション当日がKIN172でした。
今年はG暦11.11のぞろ目の日だね。
昨日から木星が蠍座入り。
私の心は蠍座。
それもなんか面白いのです。
宇宙の導きにのって、皆さま、創造性にあふれた今日をお楽しみください。
今日は私のテーマがみんなのテーマになる日。
今日もいつもありがとうございます!